Join us this summer as we explore the world of robotics, art, science and more!
Unearth a fossil, create a masterpiece, and design a new invention as learning is brought to life in fun and imaginative ways!
Multi-Camp discount: Non-members receive a 10% discount off camps when registering for two or more summer camp sessions and/or campers. Members receive a 20% discount. This discount can only be redeemed in person or over the phone. Discount not offered through online registration.
Must register for multiple camp sessions and or/campers in the same order to be eligible for multi-camp discount.

Offer does not apply to winter and spring WonderCamp sessions.

Discount applies to registration of multiple campers for the same session as well as the same camper for multiple sessions.
Scholarships for Summer WonderCamp are available, please call us at 434-845-1888 for more information.
"Oh goodness, thank you SO MUCH for this! My daughter, had the best time at Magic camp last week. So much fun, in fact, we are probably going to sign her up for the science experiment camp at the end of July. Thank you, again, for such an awesome experience!"
"I just wanted to send a quick note to let you know how much my 2 boys loved your camp last week. This was our first experience with WonderCamp and they came home each day so excited to tell us what they learned and couldn't wait to go back the next day. We will definitely be making WonderCamp a priority on our list of activities for each summer.
Thank you again for putting together such a well-run, educational, and fun camp!"
Full Day Camps
Ages: WonderCamp (Completed K-2nd Grade) & WonderCamp Jr. (Ages 3-5 who have not entered Kindergarten)
Time: 8:45 AM – 3:30 PM | Cost: $225/week; Members receive a 10% discount
STEAM Makers: Prototyping, cardboard creations, electronics, and more! Tinker, build, and create as we dive into the wide world of making where out of the box thinking is required!

Registration Closed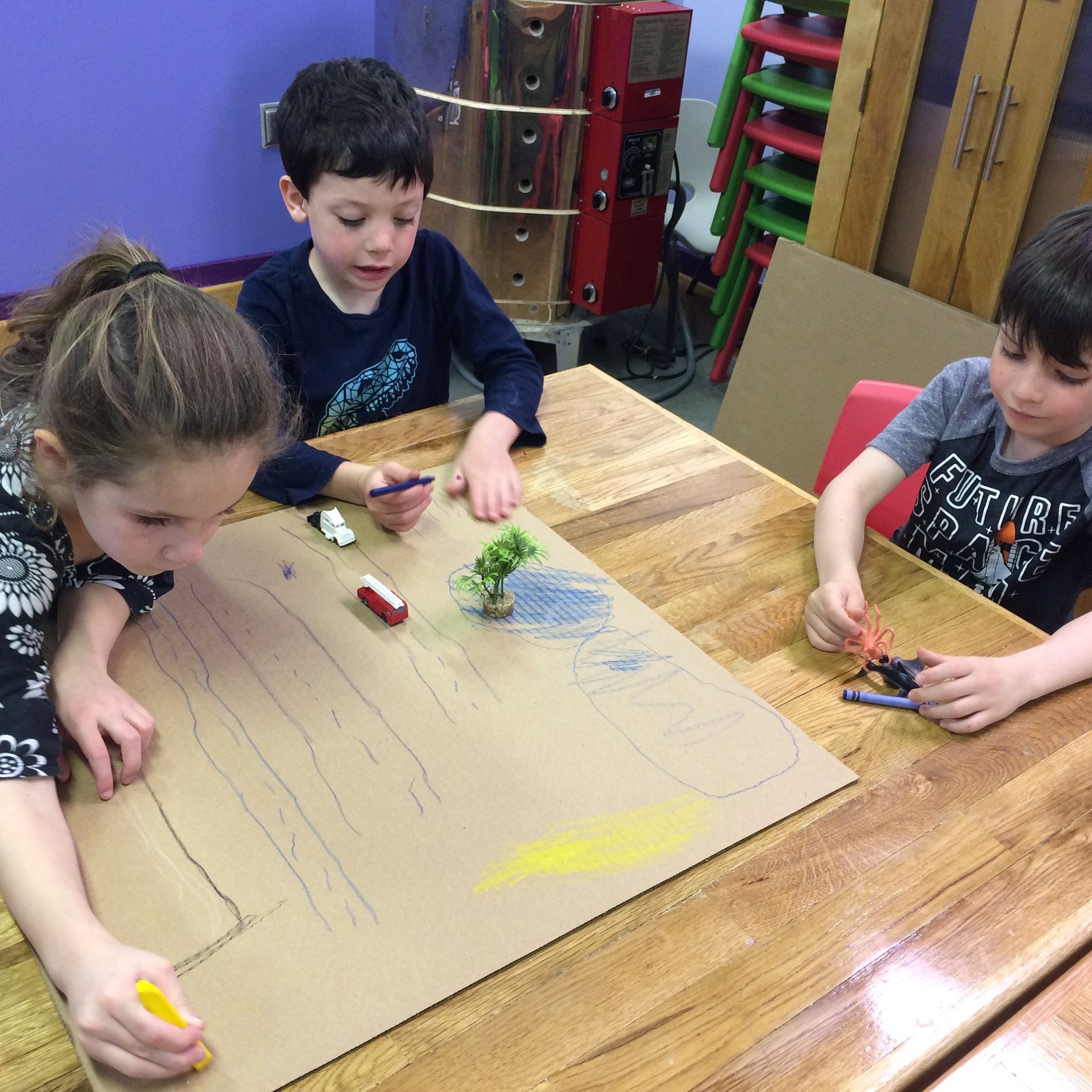 Magic's in the Air: Get lost in a world of witchcraft and wizardry! Play magical games and explore the lives of famous witches and wizards throughout literature and even brew a potion or two.
Registration Closed
Dinosaur Discoveries: Dig into a week of prehistoric discovery! Budding paleontologists get to take a close-up look at those fierce creatures who roamed the earth hundreds of millions of years ago.
Registration Closed
Robotics: Come tinker with us and learn all about robotics! Use the engineering design process to design, create, build, and code robots using state-of-the-art technology and other interactive materials.
Sold Out!
Big Messy Art: Calling all artist! Are you ready to get messy? Explore art in a big way and create your own masterpieces in this colorful and creative camp.
Registration Closed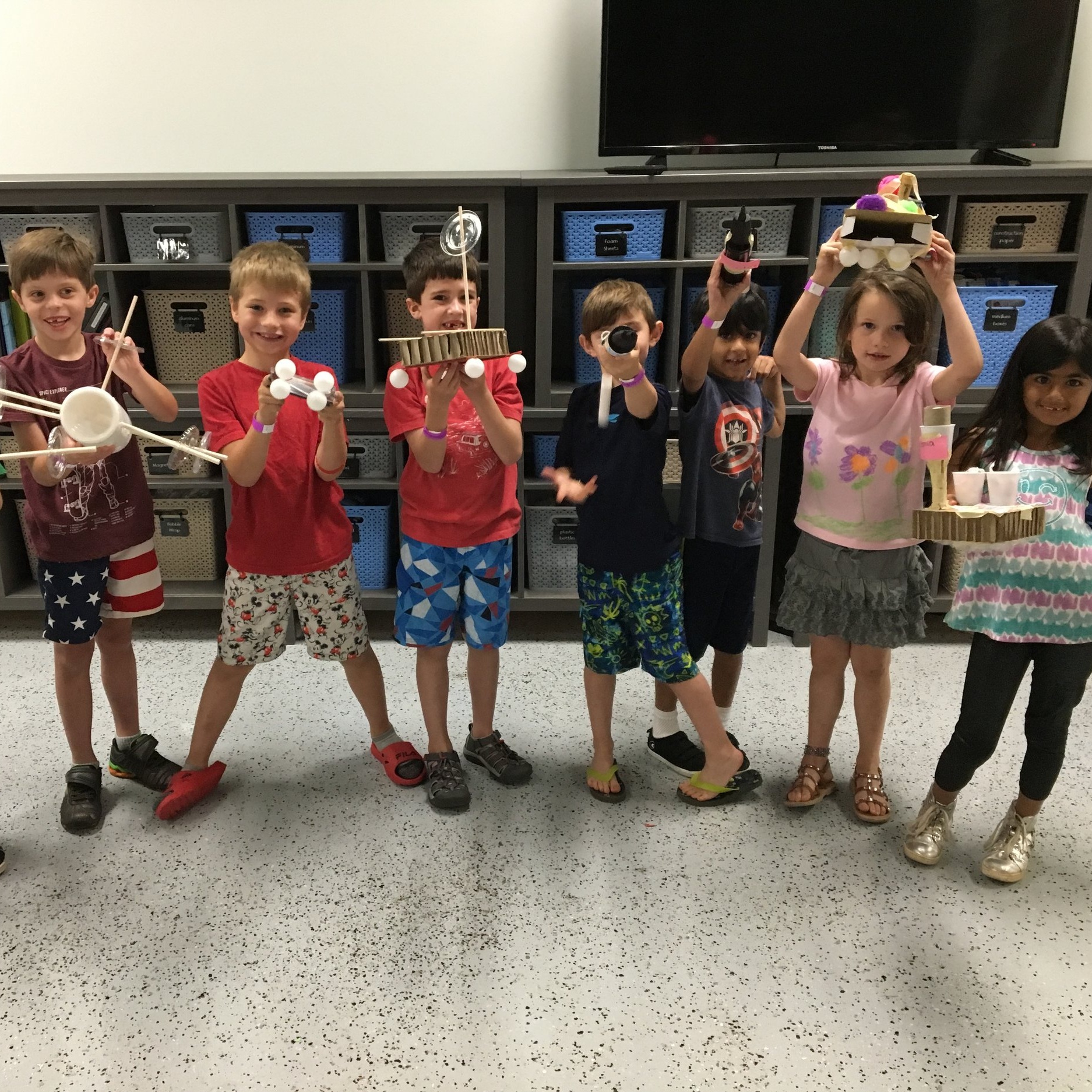 Space Explorers: We're blasting off! Join us as we explore our solar system and universe to learn what it takes to be an astronaut. This camp is out of this world!
Registration Closed
LEGO Creators: Build, design, and create is an entire camp dedicated to LEGOs! Discover new ways to use LEGOs through daily challenges including art, architecture, and more!
Registration Closed
Mad Scientist: Is it magic? No it's science! Become a mad scientists as you conduct hands on experiments that bubble and burst with fun! This week is packed with activities for kids who love conducting science experiments.
Registration Closed
Half Day Camps
Ages: WonderCamp Jr. (Ages 3-5 who have not entered Kindergarten)
Time: 8:45 AM – 12:45 PM | Cost: $115/week; Members receive a 10% discount
Ecosystem Explorers: Join us this week as we explore the natural world through play! Using nature and our senses as our guides, we will get up close with dirt, flowers, trees, and even a creature or two!

Registration Closed
Mini Makers: Empower your inner maker as you create moving robots, tinker with toys, and even design you own inventions with re-purposed materials.

Register Today!